Our strength lies in our family dimension, our secret is the tight bond with the territory, based on a strong respect of the nature.




Sun, ground, air and water shape our work and we, first winemaker and then vintners, produce and fill the bottles with only what the current year gifts us.


GRECO DI TUFO IS OUR STRENGHT
GRECO DI TUFO IS OUR STRENGHT
A GENEROUS PIECE OF LAND IN IRPINIA, ON A WIDE CLAY SOIL IN SANTA PAOLINA, HOSTS OUR GRECO GRAPES' VINEYARDS.
A GENEROUS PIECE OF LAND IN IRPINIA, ON A WIDE CLAY SOIL IN SANTA PAOLINA, HOSTS OUR GRECO GRAPES' VINEYARDS.
Walking along these landscapes you get surrounded by tradition and the knowledge of the old long-lasting experience. From the vineyards' rows you can smell the intense scent of the ground: this is what makes our territory and our wine so special. We produce two different types of DOCG greco, to highlight and enhance the local territory of our vineyards, located in different climate positions and conditions, gifting us different tastes and scents. Greco di Tufo D.O.C.G. Picoli takes its name from the namesake vineyard, located in a Picoli district 600 meters asl, north east, whilst we produce D.O.C.G. Greco di Tufo on the opposite side 450 m asl. From our vineyards, located on clay soil, a mix between limestone, pebbly and surrounded by scents of delicate apples, quince and mulberries, we produce grapes that allow us to have sophisticated, tannic and long-lasting wines with a unique taste.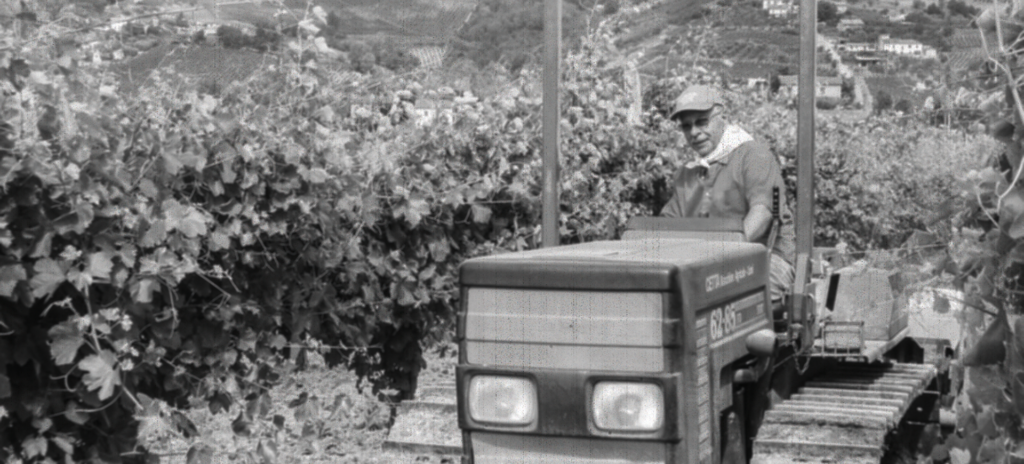 Since about ten years, our vineyards have grown roots even in Monteaperto, in the Taurasi area. Here among the soft heels in contrada Toppole, we have faced a new adventure, along with the Santa Paolina vineyards there is a new piece of land, dedicated to the production of Aglianico and Falanghina. On a huge expanse of vineyards, on a mixed clay and pebbly soil we have our vineyards, 550 m asl, north west.
The wines we produce are Falanghina and Aglianico, we don't produce Taurasi by choice. Insania, our Falanghina, one of the few with this denomination, acid and with a typical Irpinia body; our Aglianico Toppole 212.4, which is hand grained and not filtered. We have chosen to relay only on the beauty of the fruit without using wood, a fresh, fruity and sophisticated wine.
IT'S JUST A FEW OF US BUT WE ARE DETERMINED, YOUNG BUT WITH OUR FATHERS' EXPERIENCE, ENTHUSIASTIC BUT ALSO IN LOVE WITH OUR JOB AND OUR LAND.